On The Home Frontlines, Talia Woodin Exhibition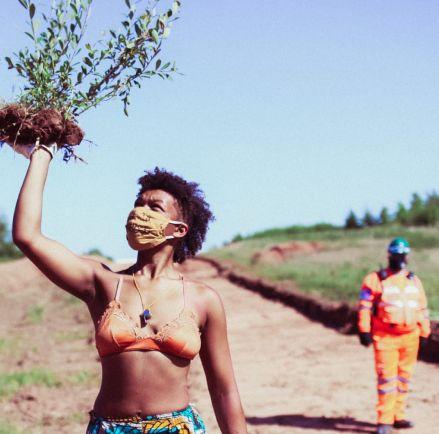 Talia Woodin – On the Home Frontlines exhibition
31 October – 14 November 2021
MILK, 452 Victoria road, Glasgow, G42 8YU

A collection of photographs from UK environmental campaigner, photographer and filmmaker, Talia Woodin. The exhibition ran during the COP26 climate negotiations in Glasgow at MILK, a social enterprise set up to empower and support women from a refugee and migrant background.

Talia is a youth activist, photographer and aspiring filmmaker who focuses on climate, environmental and social justice. Over the past three years she has worked with a whole range of groups including Extinction Rebellion, Fridays For Future and, more recently, the Kill the Bill campaign and the campaign against HS2. Talia spent just under a year living on and documenting the frontline resistance to HS2, where she experienced first-hand what it means to defend one's local environment and community. Talia's work has been featured by platforms such as The Guardian, Atmos Magazine, Patagonia, and the BBC, among others.